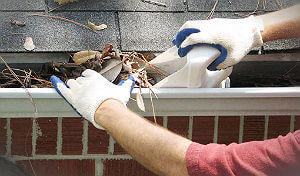 Are your gutters clogged? Are they having troubles working as they should? You can give our company a call at any time and book our professional gutter cleaning service to take care of your problem. Our cleaners have experience cleaning up all kinds of gutters and downpipes. You can rely on us for excellent service and efficient results right away.
Efficient Gutter Cleaning Tottenham
Our gutter cleaning service is known in Tottenham as the most affordable and convenient one. We have worked hard for many years to perfect our service and approaches. We are a customer-oriented company, and everything we do is with the sole purpose of leaving our customers with satisfactory results and with properly working gutters.
More you should know about our company and gutter cleaning service:
We are fully insured and bonded, and very reliable and punctual
Our cleaners have been professionally trained and are equipped with the latest tools
We have practical prices that fit into any budget
Our cleaners are experienced and background-checked
We work seven days a week and on bank holidays
Our gutter cleaning service is available for regular maintenance and for a one-off cleaning
"I have used the company's gutter cleaning services about five times so far. I have to hire professional gutter cleaners a minimum of two times per year because my house is located near very tall trees so there are leaves everywhere. Ever since I found this company, I haven't looked back – they always deliver. – Maria"
Our cleaners will come to your home equipped with professional tools that help them reach the highest gutters and clean the most dirty gutters, and to efficiently unclog them. We guarantee you our gutter cleaning service will leave your drainage system working perfectly again.
Professional Gutter Cleaning Services in N17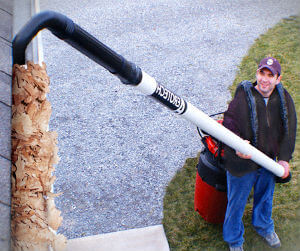 Our gutter cleaning service is available in the entire N17, we can clean any gutter and downpipes. Our cleaners are equipped with vacuum machines that are attached to telescopic poles and allows our cleaners to reach the highest gutters and efficiently remove all leaves, debris and other unwanted objects that are in your gutters.
Our cleaners will then collect all of the debris and leaves, and dispose them reasonably. You can rely on our cleaners to leave your gutters looking like new. And we guarantee you that if you book our gutter cleaning service for regular maintenance your gutters will always be in a perfect condition and will work properly.
Call our company right away and book the best gutter cleaning service in Tottenham, N17, let us help you save your home from problems, such as flooding because improper working gutters can really cause serious problems to your home interior and exterior.