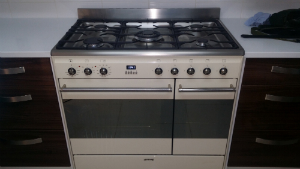 We have the experience, organisation skills, knowledge and competences to remove dirt and stains from any oven in a professional way. We use high-end supplies that are intended for oven cleaning. We also pick carefully our cleaners and make sure they are worthy of our company. Lean on us whenever your oven needs cleaning and you won't regret it. Contact our call centres via our phone lines. Make an appointment today.
"I thought I would just stop by to say how happy I am with your oven cleaning service. Your cleaner was here last Friday and got the job done in an hour. When she was done, my oven was gleaming." – Joshua
This is the professional oven cleaning you get for choosing Cleaners Tottenham. We are capable of obtaining amazing results. If you put your trust in us, you will never regret your choice. Find out more about us here:
Working hours: Monday to Sunday
Telephone assistants: on duty 24 hours
Coverage: Tottenham
Duration of service: no more than a couple of hours
Deep Cleaners Tottenham
If you are convinced this is the service you've been looking for, don't be afraid to get in touch with is. If you're still in doubt, keep reading. Our company is very reputable. Not only this, but it has all the necessary certificates and licences that ensure we are trustworthy and dependable. Our products are not laden with harsh chemicals that may put at risk your home environment and the health of your loved ones. Still our solutions are strong enough to deal with burned food, stains, dirt and other problems in no time. They are specially formulated for ovens and contain the best ingredients for such situations. You will see it yourself if you let us do all the oven cleaning for you. Check our price rates.
Cleaning Services in Tottenham
Domestic Cleaning Tottenham
Gardening Services Tottenham
Upholstery Cleaning Tottenham
End Of Tenancy Cleaning Tottenham
Carpet Cleaning Tottenham
Deep Cleaning Tottenham
Office Cleaning Tottenham
After Builders Cleaning Tottenham
Whether you intend to use us just once or you want to book our services every now and then to keep your oven always sparkling, we are here for you and we will never leave you behind. We will find time for you. Our schedule is pretty busy but we can assure you an appointment can be made to match your schedule. We can help you as long as you live in or near Tottenham. Don't hesitate to get in touch with us anytime and we will make sure your oven is in great condition. We will be waiting for your call.