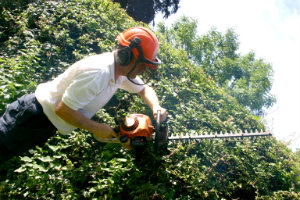 If you hate having to trim and cut your hedges, bushes and trees, please call our company and hire us for help. We are a company that provides gardening services and we are very proud of our hedge trimming and cutting service, and the gardeners who perform it.
If you want your garden to look perfect and your hedges to be ideally trimmed any way you want, hire us – we are offering you the best hedge trimming service in Tottenham – and we will prove it to you.
Affordable Hedge Trimming Service Tottenham
At our company we know that hedges, shrubs and trees have their own character, and that they need to be well-kept in order to look good and be healthy. If you want this for your garden, choose us for your hedge trimming service provider.
Additional information about our company and service:
Our gardeners work flexible hours from Monday to Sunday, and we work on bank holidays as well
We have a very considerate pricing system, and our prices are always based on the service you get, we do not have hidden costs
We will send you a team of our excellent, experienced and fully equipped vetted gardeners to take care of your trees and bushes
We are available for regular maintenance
We operate here in Tottenham
We are very flexible with appointments and services
We are offering you to take advantage of our skilled professional gardeners, and leave your hedge trimming to them. No one likes to spend their weekend trimming their bushes. It is a back-breaking and time-consuming task. So pick up the phone and contact us now.
"The garden which we have takes us a lot of time to be cleaned and maintained, but since we started to use the gardening services of this company, it is in a much better condition. The gardeners keep our plants growing in healthy environment." – George
Hedge Maintenance Tottenham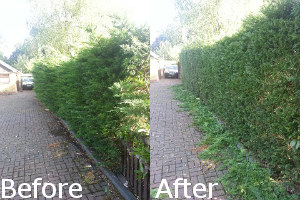 Our hedge trimmers use special and very efficient hedge trimming machines, they have many different kinds, so that they reach even the highest tree crowns and hedge tops. Our gardeners are fully aware of the specific needs for each kind of hedge, so do not worry about anything.
Get the most convenient and competent hedge trimming service in Tottenham now. Enjoy our impeccable results and our budget friendly prices.